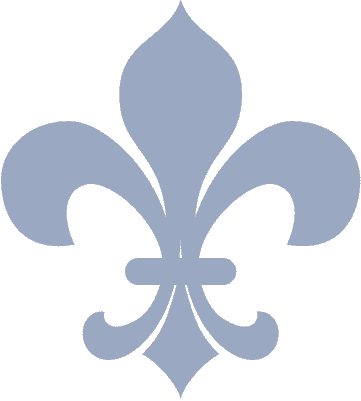 Kerr Robichaux & Carroll is dedicated to ensuring that our clients have the best experience possible when they work with us. We value client feedback and reviews, so we'd appreciate it if you could write a review and tell us about your experience so that we can continue to deliver the best service possible. Your feedback is beneficial not only to us, but also to other potential clients who may require legal assistance.
Help us. Help others. Share your experience by leaving a review in the form to the right, or leave a Google review here.
Nju A.
★★★★★
Very professional and timely in SSI/SSDI claims and more, if you provide the necessary information needed for your matter. Representation in multiple states around America.
Mara J.
★★★★★
I am really enjoying working with KRC! They are a wonderful team! They keep me up to date with what is going on with my case and what SSI needs for my claim. I am so thankful, this process can be so long and draining and drawn out, but KRC makes it easier. I couldn't be happier with how things are going and I think everything is going to be amazing. I am keeping my hope up.
Mara S.
★★★★★
Kerr Robichaux & Carroll were a huge and wonderful support for me during the very challenging time of applying, and waiting for, SSD benefits. I truly appreciated their team of legal assistants and lawyers. They treated me with respect and kindness, and dealt with my situation and case with wisdom and skillfulness. The SSD system feels very dehumanizing, but Kerr Robichaux & Carroll helped me feel cared about and like I mattered!
Crystal A.
★★★★★
The staff at KRC are welcoming, understanding, and very knowledgeable. They get you the information and communication you need fast. Very friendly staff; thank you all.
Joshua T.
★★★★★
KRC really made a difficult process very easy and unintimidating.
James M.
★★★★★
Kerr Robichaux & Carroll helped me out immensely. They are very professional, very very helpful, and I'm glad I chose them to represent my case. Covid held back my disability by an extra year and I was very depressed. They assured me that things would be fine and they were working on it and finally it came through. It took me two years, but it came through and they were there the whole time. I'm so grateful for KRC's help and support.
Brian H.
★★★★★
Excellent and thorough team to be a client of. I'm very grateful to have KRC in my life. They've stuck with me through hardships and helped me get through everything. Thank you so much.
Devin H.
★★★★★
It has been an exhausting struggle for years. The stress was overbearing until these outstanding individuals stepped in, I was finally able to breathe. Thank you so much. I can't explain how grateful I am for everything your team has and is still is helping me through this. I wish I could give 10 stars!!!
Kelly M.
★★★★★
KRC is doing an awesome job and I highly recommend them!
Tim K.
★★★★★
Currently working with them and they are being very kind and communicating amazingly.
Mary P.
★★★★★
I have never had a law firm treat me as well as Kerr Robichaux & Carroll. If I had concerns or questions, they were always there for me. I could text, email or call and have someone to talk to each time. If you are disabled and uncertain who to call for help, I definitely would recommend calling and asking for Rebecca Miller. She was my lawyer and very nice to work with. They will do everything humanly possible for you.
Angela R.
★★★★★
KRC helped me with my SSD claim. Top notch. Genuinely cares about their clients.
Sarah R.
★★★★★
So I reached out to KRC due to a recommendation from a family member and I have to say they were very attentive. They were very fast they emailed right back they got on the issue of trying to fill out for disability. I know a few people that I've got disability through them so if you need a disability lawyer, I highly recommend them.
Rose M.
★★★★★
I had 2 interviews by phone with Social Security. First turned down, 2nd was approved. I went from $630 Social Security to $940. Also was awarded $12,000 for the past years. KRC took $3,000 and I got $9000. I am very happy with the results!!!
Pomella B.
★★★★★
Having Autoimmune disease changed my life. Feeling lost I went to Kerr Robichaux & Carroll for representation as I pursued my disability. Do you want a team that has your back and someone to lean on? I suggest you look no further. This experience changed my life for the better.
Thank you so much!
Kandice M.
★★★★★
Best Lawyer I had. KRC helped me with my SSD 12 YEARS AGO And after 6 months I started getting my SSD. I have recommended them to everyone!
M.B.
★★★★★
I am struggling with mental health issues and KRC has been here to help me the whole time. I've been disabled for years and now I'm going to be able to get off the streets and get my own home.
Joy B.
★★★★★
Fantastic professional attorneys who know what they are doing and can help guide you through this complex and lengthy process. I highly recommend KRC!
Joan U.
★★★★★
Should have contacted a disability attorney from beginning & saved time, work & heartache. Lucked out with this one! Always able to speak with someone, get all my questions answered & was charged as contracted. Staff were extremely helpful & professional & Kevin Kerr has a wonderful, personable way about him! Would use again & recommend in a heartbeat!
Tina T.
★★★★★
I was very satisfied that they handled everything. The first time at this and wanted to make it right. Left everything up to them so I knew I was getting what I deserved. I have recommended them to others and they say the same. Thank you to the whole staff!
Victor M.
★★★★★
Wouldn't recommend any other Representatives then these guys, they are amazing.
Wenona B.
★★★★★
I kept getting denied, until I found Kerr Robichaux & Carroll, they did all the work, I just had to sign on the dotted line and when she said under 12 months, I would be speaking with the judge and now I am set. Thank you.
Kenneth B.
★★★★★
I am happy to say that the best move I made in my case was to switch to Amanda Robichaux from a less engaged, national company. Kerr Robichaux & Carroll were head and shoulders better by comparison. Their prompt attention to my case and their diligence and detailed preparations were substantially responsible for winning our case. And I always received prompt, informed answers to my questions throughout the process.
Thank you, Kerr Robichaux and Carroll!
Ema T.
★★★★★
They are always nice and very patient with me on the phone. They all take care about your wellbeing, also explained in my terms what's going to happen. They always call me to let me know how my case is going. So I'd like to thank you guys for all your help.
Lisa B.
★★★★★
I feel so blessed to have found this firm of attorneys. They walked me through the arduous process of applying for and getting disability. With their help, I qualified very quickly. Thank you so much!
Tramper
★★★★★
KRC was the 3rd law firm I went to and they finally got my disability for me. Very pleased with their service.
Lance B.
★★★★★
Always courteous. Responsive to my questions... this firm found ways to help me when the other firms I had spoken with could not .
Tabetha S.
★★★★★
They are helping me get social security.
Shavantee S.
★★★★★
They are very helpful in pursuing your social security benefits.
Benito R.
★★★★★
I hired Mr. Kevin Kerr at the end of my case. I didn't have Kevin Kerr as my attorney. I had one of his associates and at first I thought I was getting burned due to the fact I got postponed for a month due to hiring the office like weeks before my case was going to be heard. My Lawyer got me a good Judge and prepared me perfectly. I got my SSI ON MY FIRST HEARING. I AM SO GRATEFUL.
Carla J.
★★★★★
From the first phone call to the last I was treated like a human being. The personnel were thoughtful and validating, they were patient and kind. Not all disability attorneys or firms will return calls and offer guidance, this one does. I know I made the right choice. Thank you KRC!
Lori B.
★★★★★
They have been such a pleasure to work with. Always returned my phone calls, had patience with my questions, and were really there any time I needed them!
M.C.
★★★★★
Thank you for getting me my disability. I've had another firm try and they hardly talked to me. Not the case with these guys! They found that the other firm was just sitting on my case and making me do all the work. I will recommend this firm to some of my friends who are doing the same as me. Thank you again so much Kerr Robichaux and Carroll!
Yarin T.
★★★★★
An excellent law firm for your disability cases. They have represented me fairly and consistently. My thanks go out to them and all their employees for outstanding service.
Tami C.
★★★★★
This firm is absolutely amazing, they have been working with me since 2014 and won my case. Everyone one I talked to and worked with are so kind and understanding, they will work hard for you!
Jake L.
★★★★★
A great law firm who are helping those of us who are disabled in some way to receive the benefits we deserve to live a decent life.
Timothy H.
★★★★★
Great for disability claims, that is their specialty. No money unless they win your case and they are the only attorney that will take it all the way to the Supreme Court if need be. I am still fighting my claim, but am confident they will win it for me in the end. Best of luck to all who need this service, I can relate, and let's just say, THE STRUGGLE IS REAL!
Katya D.
★★★★★
What these people do is excellent and life changing. I couldn't have done this on my own, and I'm really glad they know their work so well.
Adam A.
★★★★★
Just began working with these guys and so far they have been the best people I have ever worked with as most people had turned away my case. Super respectful, super punctual. Got my paperwork two days after I spoke to an assistant on the phone. Finally feel like I'm in good hands going forward.
Cindy F.
★★★★★
These guys were great!! They stuck by my side and kept fighting for me even though it took 6 years to get approved for my Social Security disability. Without them I would have gotten frustrated and given up the fight.
Tony B.
★★★★★
I was blessed to have this firm. Thank you for everything you did for me. For the public reading this if you are not using this firm then you are making a HUGE mistake.
Rhonda J.
★★★★★
I have tried to navigate the Social Security system on my own unsuccessfully over the years. As soon as I was able to get KRC on board the nightmare turned around. Their empathy and expertise are unmatched in my personal opinion. This firm continues to keep me informed and work with me in this process. I highly recommend this firm to all who are trying to get Social Security benefits of any kind. This firm's knowledge is phenomenal. I still contact them with questions and they get answers.
Patricia W.
★★★★★
I had great results with this law firm while navigating the course of the Social Security Disability Insurance claim road. It was nice to have guidance. Use the wrong word, and it could be all over to try again another day. Thanks for making this experience so much better than if I'd tried it alone.
Merribeth G.
★★★★★
They have been great helping my hubby with his SSDI claim.
As we wait for more info on when the checks are going to start; they have been so gracious to still take my husband's calls and talk to him on how the process is going.
Meegan V.
★★★★★
I had absolutely no idea what I was doing when I began the process, so I reached out to a local law firm. They said they couldn't help me. I almost gave up, but made one more phone call... to this group of amazing people! They walked me through every step of the way. I could call or email questions any time and they were always so calm and reassuring. I wasn't nervous for court when I sat down with my lawyer and we won! My life, and my family's life, is forever changed! Thank you so much!!!!
Tracey R.
★★★★★
Everyone was very knowledgeable and extremely kind. Phone calls were returned promptly. The team worked as a whole and I was approved at my first hearing (after the denial letter) right there in the judge's chambers. In fact, I had my back pay in two weeks time. Organization and thoughtful planning made my case favorable before the court. Thank you ALL with much appreciation.
Kiandra R.
★★★★★
This was one of the most difficult processes ever but they were on top of it... Due to SSI not doing their job this was also the longest process ever, however the law office took care of that as well. They made sure things got done... They are awesome!!!
Lisa M.
★★★★★
It was such a relief to have a professional and kind representative to help me. Everyone I have spoke to on the phone and in their different departments have all been helpful and kind as well. Their professionalism was greatly appreciated! I highly recommend Kerr Robichaux & Carroll.
Stacey R.
★★★★★
I absolutely love this law firm! Everyone I worked with was always so helpful! They are very fast at getting back to the client when questions are asked. I would highly recommend them to anyone!
Shawn B.
★★★★★
Thank you for your help. I could have never done this without your amazing help. I will come back to you if I need help with anything else and will refer my fellow veterans if they are in need of such great professional help. Again thank you so kindly.
Colt H.
★★★★★
My wife and I tried and failed to receive social security benefits and we were turned down 3 times. I was frustrated to the point of hiring this law firm. It was a long journey but with their help we finally were successful with our case. I am very thankful for your representation and would recommend your firm. Thank you very much.
Darline J.
★★★★★
I was so pleased with this law firm. They did most of the work for me and that lessened the stress on me. Thanks so much for the excellent job well done and thank you for fighting for me.
Frank S.
★★★★★
Long after my case was resolved, they were still there for me, helping me get my back pay even after they had received their part of the settlement! I would be a homeless person today if not for their excellent guidance. Wish I could give 6 stars!
Leave a Testimonial
A testimonial is the highest level of reward we can expect from our clients. We appreciate your taking the time to write a review about our firm below. We truly value the confidence that you have placed in us.