Sara has been a partner at Kerr Robichaux & Carroll since 2018. Sara's down-to-earth nature and work ethic are two of her strongest strengths. She utilizes them to help people in their time of need. Understanding the rules is just as essential to Sara as knowing how to use them to her clients' advantage. She has a knack for making the complex regulations of Social Security work for her clients.
She enjoys questioning Social Security's so-called "experts" at hearings. She holds them accountable by ensuring that they are familiar with her clients' medical history and giving realistic testimony.
Having the opportunity to meet so many inspirational clients is the key to her personal success. Sara defends every client that walks through the door as if they were her own family. Their experiences motivate her to keep fighting, since Social Security benefits may mean the difference between life and death for many people.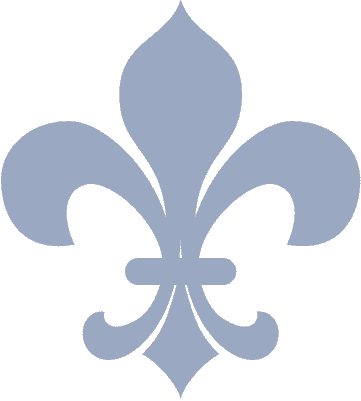 EDUCATION
Juris Doctor, 2011, Charleston School of Law
B.A. in English and Professional Writing, 2006, Appalachian State University
ADMITTED
Oregon State Bar, 2014
VA Accreditation
Multnomah County Bar Association, 2021
Oregon Women Lawyers (OWLS), 2021
MEMBERSHIPS
CONTINUING LEGAL EDUCATION PRESENTATIONS
Pushing the Limits: Getting a Win out of Medical Experts, speakers Kevin Kerr & Sara Carroll (neé Smith), Fall 2018, San Francisco
Gotcha: Building your Case for Appeal Based on Vocational Issues, speakers Kevin Kerr & Sara Carroll (neé Smith), Fall 2019, New Orleans
Be Practical: Dealing with Step 4 In Real Life, speakers Kevin Kerr & Sara Carroll (neé Smith), Fall 2020, virtual conference
How to Succeed at the Appeals Council Without Really Trying, speakers Kevin Kerr & Sara Carroll (neé Smith), Spring 2021, virtual conference
A Second Bite at the Apple: Administrative Res Judicata - presented at the 2022 NOSSCR Conference in Austin, TX, with Kevin S. Kerr
PERSONAL INTERESTS
Sara enjoys staying active and being outdoors. Her favorite pastimes include traveling, exploring nature, cooking, gardening, reading, rafting, floating, fishing, snorkeling, and riding roller coasters.
Our Mailing Address

PO Box 14490
Portland, OR 97293